BEHIND THE SCENES: Recording the Our Father Project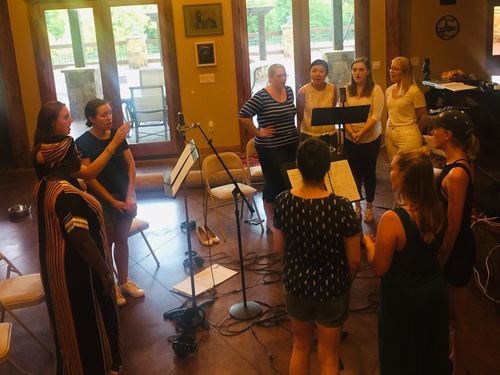 "Our Father"  
To begin the album, "Our Father" uses a sextett of female voices in a chant-like style to create a sacred entry to the prayer. The longing and desperation in the piece signify our utter dependence on God and our need for his presence. 
"Thy Kingdom"    
When I was a child, my family would pause during this part of the prayer to pray for loved ones. Some of them have now passed and, as I wrote this song, I tried to imagine how my memory of them would sound. I used a synthesizer and several ambient sounding voices to create an atmospheric sense of peace and restoration.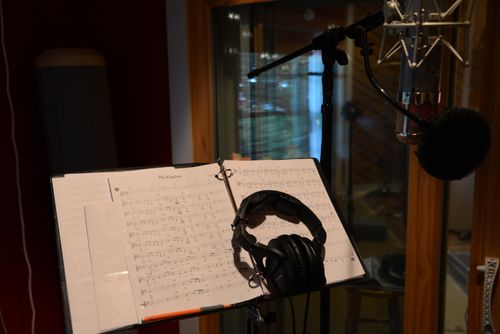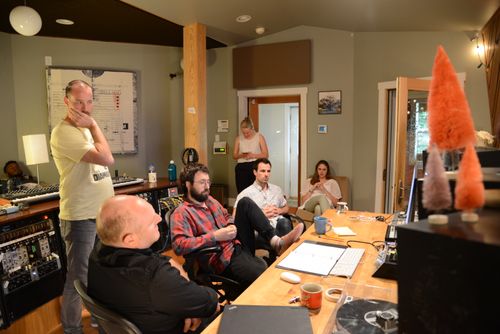 "Daily Bread"  
A simple melody and chord progression was the only way I could think to relay the meaning of these words. The folk instrumentation in this piece represents our basic need for food and forgiveness. The dance between the cello and the violin create a feeling of peace and certainty that we are cared for and forgiven. 
"Temptation"  
This song was unintentionally the start of the project when a melody popped into my head on the way home from work. The words came next as I remembered a conversation I had with my father earlier that day about this phrase in the prayer. The song later developed into a round where the voices follow after one another in repetition to signify our need to ask over and over again for deliverance. 
"For Thine"  
I wrote this song last to combine all the other musical themes into one. All instrumentation and the entirety of the prayer are included. The melodies from all the other pieces are embedded into the new key of the last song. The minor key expresses our need but toward the end, the song modulates into a major key in reverence for the kingdom, the power, and the glory of Our Father.